WARM VALLEY CONTRACTING
We design and build not just for our clients, but with our clients.
Why Choose Us?
Our team of estimators, project managers and sub-trades have built an impressive track record of cost-effectiveness, quality and timeliness in all our construction and land development projects, and a full construction crew including journeyman carpenters, concrete specialists and machine operators.
Warm Valley Contracting boasts the resources and experience to confidently handle large scale home developments, as well as commercial construction, and custom home building.
We have combined experience in construction and business management.
Number one in home construction
Over 25 years of Construction Experience
Buildings that exceed building code
Local expertise
Best Home Building Warranty in the Industry
As active members of the Canadian Home Builders Association and the Vancouver Island Construction Association, we are able to keep up with changing construction standards while remaining at the forefront of new and exciting building trends and techniques. We are proud to offer our clients the most current knowledge of green building practices and solutions.
Our Projects
Visit the current Projects page for detailed descriptions and supporting documents of current and recently completed projects.
Warm Valley Contracting is built upon a foundation of good people with local knowledge who take pride in both workmanship and reputation. Warm Valley Contracting has had the privilege of building several homes and commercial buildings throughout our beautiful valley, and will continue to build with pride in the community in which we live.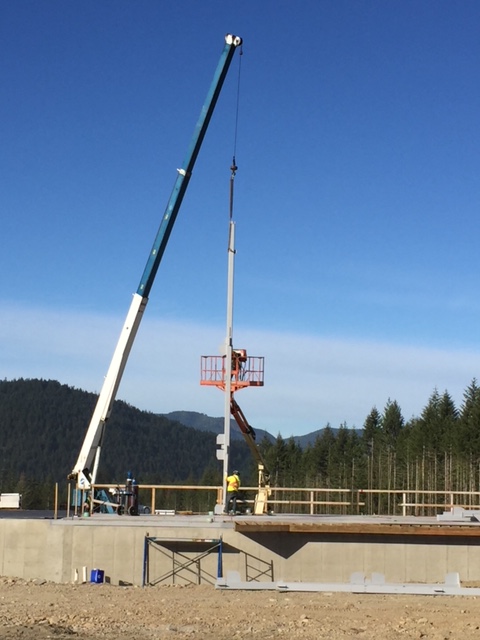 "Thank you for all the things you did to make building our home a real pleasure. You always went over and above to get things done the way we wanted. Your attention to the details of quality and your anticipation of our needs is what we felt set you apart from your competition. We highly recommend Warm Valley Contracting."
News
Keep up-to-date with our ongoing projects.
Categorie CommercialSunfest StateGet In Touch Suite 422-2640 Beverly Street,  Duncan BC V9L 5C7 (250) 715. 8243 What it is about: Warm Valley Contracting has been the proud builder of the temporary stage for past Sunfests in the Cowichan Valley. We are...
Visit Us
Office Address – Unit 7 – 2935 Sprott Rd, Duncan B.C
Mailing Address – Box 20080 Duncan , B.C , V9l 5H1
Office Phone : 250-748-6352
Fax : 250-748-5322
Email: mikewarmvalley@shaw.ca